Ambrose Air, Inc.
has been a family-owned AC repair and HVAC company in Orlando for over 25 years. Our slogan, "Honesty and Quality at a Fair Price," speaks directly to our aim of keeping our customers happy.
In Florida, one of the most important things you can have is a functioning air conditioner. The moment that your system goes out, you're at the whim of the harsh Florida summers. It's integral that you take the opportunity to call an experienced air conditioning repair company to help you at the earliest convenience. At Ambrose Air, Inc. we make sure to check all components of your system, from the compressor, refrigerant, controls, cooling coils, safeties, ductwork, piping, blower, and overall system operation. Once we've taken a look at what we believe the problem to be, we can make an accurate assessment of what needs to be done. If you think you require Orlando AC repair, please do not hesitate to give us a call. We're more than happy to come out and inspect your system for anything that might interfere with its function.
But what exactly are some of the leading causes of needing an air conditioning service that we investigate?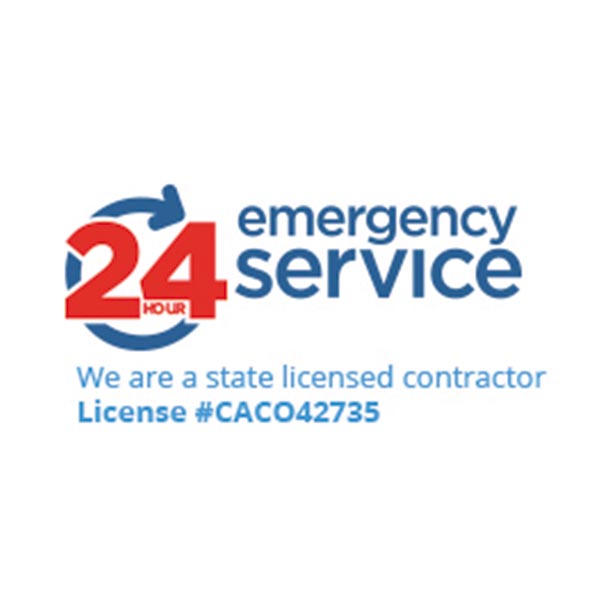 We offer 24/7 Air Conditioning Repair in Central Florida for:
Ambrose Air, Inc. Your AC Repair Company
The comfort and reliability of your house depend on having a working HVAC installation and ac repair company you can rely on. If you're like most homeowners, you probably don't think about your HVAC system until it's too late. Although you're focused on life, your system is continuously running. Wear and tear can happen, and malfunctions can occur, especially in the sporadic conditions of the Florida weather.
Don't take chances or wait for a problem and then call any air conditioning repair company. Not all ac repair companies are the same, and Ambrose Air, Inc has been a leader in our industry for years. Ambrose Air, Inc has a team of dedicated professional HVAC specialists who are here for you when you need expert maintenance, repairs, and installation.
At Ambrose Air, Inc., we get the job done the first time. This means we arrive on time, have reasonable pricing, and stand by the quality of our work. It's our commitment to quality that has enabled us to grow our ac repair company to the best in the Orlando area. Whether you need a seasonal tune-up, a complicated repair, or a whole new system, Ambrose Air, Inc is the right solution for you.
Scheduling Maintenance
At Ambrose Air, Inc., we don't just offer prime air conditioning repair services in Orlando. Our maintenance program is highly advised for every homeowner, even those who we haven't installed units for. By having our technicians come out and look at your unit, there's a very good chance that we can stop any serious problems from occurring.
There are many working parts to an air conditioning unit and ensuring that they are all working can mean the difference between comfort and sweat.
Ambrose Air, Inc. has been a leading company in the Orlando, Florida, area for over 25 years, and we always take our experience into account when we work for you. In addition to the work that we do, we want to be a resource for you. Our wealth of experience in the industry is invaluable to any homeowner or a business owner. While some of the problems that we listed can be looked at by anyone, it can sometimes take an experienced repair specialist to know exactly how far the problem goes. In Florida, you cannot let your system go unchecked or broken for too long. So, we urge you to call us the moment that you have any issue with your unit.
We also have emergency air conditioning repair services as an option in case something severe goes wrong, and you require immediate attention. You can reach our offices at 407-857-0889. Let us use our experience to bring you comfort and quality in your home or business.
About Celebration
Originally founded by The Walt Disney Company in the mid-90's, the master-planned community called Celebration was fashioned after historical American small towns, with civic buildings designed by world-famous architects.
Today, Celebration is a small town with three-lined streets, captivating architecture and a welcoming mix of shops and restaurants. In fact, Celebration was named one of America's 10 prettiest cities. The picturesque downtown is compact and walkable. The community features a diverse and interesting mix of housing from grand estate-style homes to condos, all of which are situated on pedestrian-friendly streets.
Visitors can learn a lot about Celebration by taking the self-guided walking tour with a horse-drawn carriage ride, a Segway tour, or by renting bikes to ride though the scenic trails. You can also take a visit to Market Street in Celebration. This quaint, brick street runs one block through downtown toward the lake front. Here you will find a small collection of shops like Market Street Gallery, Once Upon a Toy, Confetti, Soft as Grape and Enchanted Boutique which are perfect for grabbing asouvenir or selecting the perfect vacation outfit. Then, if visitors are looking to wine down from the day, then Imperium Food & Wine is a great spot. This cozy wine bar and sidewalk café is an ideal spot for people watching on Market Street as you can enjoy a glass of wine or share a few small plates for the table. Regardless, of what you're doing in Celebration, visitors will find themselves in a festive environment with plenty of things to do.
Ambrose Air, Inc. has been a family-owned AC repair and HVAC company in Orlando for over 25 years. Our slogan, "Honesty and Quality at a Fair Price," speaks directly to our aim of keeping our customers happy.