Ambrose Air, Inc.
has been a family-owned AC repair and HVAC company in Orlando for over 25 years. Our slogan, "Honesty and Quality at a Fair Price," speaks directly to our aim of keeping our customers happy.
Doctor Phillips AC Repair
In Florida, one of the most important things you can have is a functioning air conditioner. The moment that your system goes out, you're at the whim of the harsh Florida summers. It's integral that you take the opportunity to call an experienced air conditioning repair company to help you at the earliest convenience. At Ambrose Air, Inc. we make sure to check all components of your system, from the compressor, refrigerant, controls, cooling coils, safeties, ductwork, piping, blower, and overall system operation. Once we've taken a look at what we believe the problem to be, we can make an accurate assessment of what needs to be done. If you think you require Orlando AC repair, please do not hesitate to give us a call. We're more than happy to come out and inspect your system for anything that might interfere with its function.
But what exactly are some of the leading causes of needing an air conditioning service that we investigate?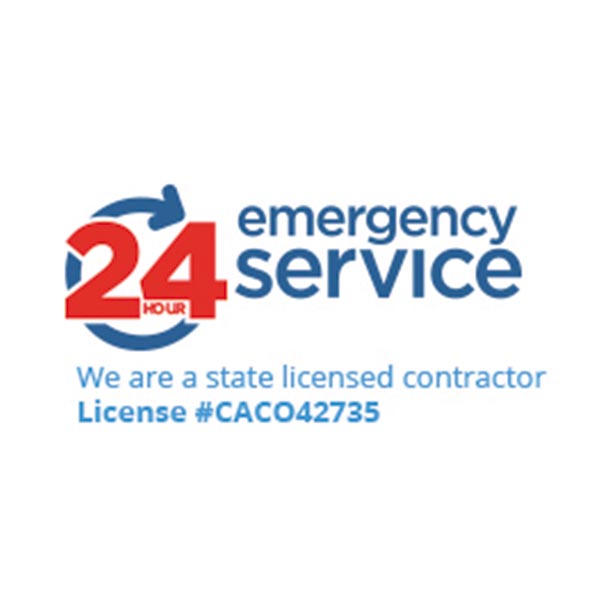 We offer 24/7 Air Conditioning Repair in Central Florida for:
Ambrose Air, Inc. Your AC Repair Company
The comfort and reliability of your house depend on having a working HVAC installation and ac repair company you can rely on. If you're like most homeowners, you probably don't think about your HVAC system until it's too late. Although you're focused on life, your system is continuously running. Wear and tear can happen, and malfunctions can occur, especially in the sporadic conditions of the Florida weather.
Don't take chances or wait for a problem and then call any air conditioning repair company. Not all ac repair companies are the same, and Ambrose Air, Inc has been a leader in our industry for years. Ambrose Air, Inc has a team of dedicated professional HVAC specialists who are here for you when you need expert maintenance, repairs, and installation.
At Ambrose Air, Inc., we get the job done the first time. This means we arrive on time, have reasonable pricing, and stand by the quality of our work. It's our commitment to quality that has enabled us to grow our ac repair company to the best in the Orlando area. Whether you need a seasonal tune-up, a complicated repair, or a whole new system, Ambrose Air, Inc is the right solution for you.
Scheduling Maintenance
At Ambrose Air, Inc., we don't just offer prime air conditioning repair services in Orlando. Our maintenance program is highly advised for every homeowner, even those who we haven't installed units for. By having our technicians come out and take a look at your unit, there's a very good chance that we can stop any serious problems from occurring.
There are many working parts to an air conditioning unit and ensuring that they are all working can mean the difference between comfort and sweat.
Ambrose Air, Inc. has been a leading company in the Orlando, Florida, area for over 25 years, and we always take our experience into account when we work for you. In addition to the work that we do, we want to be a resource for you. Our wealth of experience in the industry is invaluable to any homeowner or a business owner. While some of the problems that we listed can be looked at by anyone, it can sometimes take an experienced repair specialist to know exactly how far the problem goes. In Florida, you cannot let your system go unchecked or broken for too long. So, we urge you to call us the moment that you have any issue with your unit.
We also have emergency air conditioning repair services as an option in case something severe goes wrong, and you require immediate attention. You can reach our offices at 407-857-0889. Let us use our experience to bring you comfort and quality in your home or business.
About Doctor Phillips
Doctor Phillips is a suburb of Orlando, Fl. It has a population of approximately 11, 416 people and is located in Orange County. Doctor Phillips is located directly East of Universal Studios and is bordered by I-4. For people wanting to be minutes from both Universal Studios and Disney, this is your spot. When you visit Doctor Phillips, you're five minutes away from Universal and 12 minutes from Disney. From most places in the area, you can see fireworks from both theme parks. Doctor Phillips is one of the best places to live in Florida. People who come to visit can enjoy a suburban feel and feel the hospitality of its many residents. In Doctor Phillips, there are a lot of bars, restaurants, and coffee shops.There's a lot to do in Doctor Phillips and its surrounding areas. One of the most notable sections is "Restaurant Row." This section of restaurants and upscale eateries has numerous places for foodies looking to explore their taste buds. Beyond Doctor Phillips, is International Drive which is home to a vast amount of attractions such as the iconic Orlando Eye, Madam Tussaud's Wax Museum, and Pointe Orlando shopping center.However, the crowning jewel of Doctor Phillips is the Dr. Phillips Center for the Performing Arts. This trademark building is where people can enjoy the fine arts of the theater. Many popular Broadway shows are performed at Dr. Phillips Center of Performing Arts which has included, Wicked and Hamilton.
Ambrose Air, Inc. has been a family-owned AC repair and HVAC company in Orlando for over 25 years. Our slogan, "Honesty and Quality at a Fair Price," speaks directly to our aim of keeping our customers happy.